EARLIER Exhibitions AND EVENTS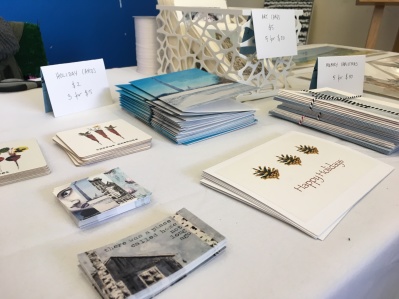 Opening Reception at the Art League Gallery in the
Torpedo Factory, Alexandria on November 9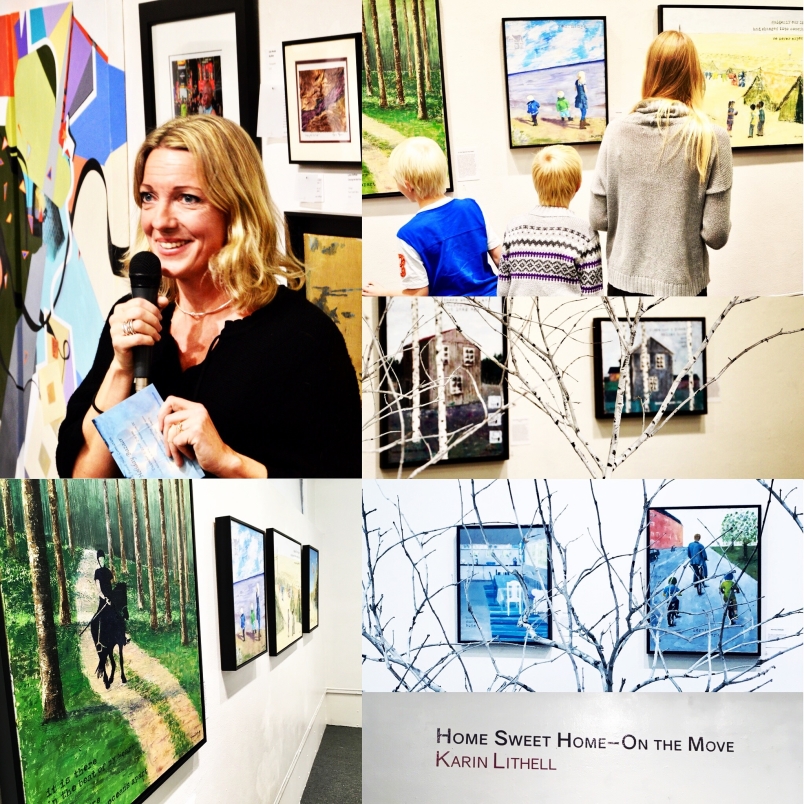 It was an absolutely amazing evening! Thanks to all of you who came to my Opening Reception at the Art League Gallery at the Torpedo Factory in Alexandria on Thursday November 9 - it was really heartwarming to meet you all and meant the world to me!! I'm so happy, proud and grateful for having the opportunity to be one of the chosen artists to do a Solo Show. Please stop by any day before December 3. Check out the opening hours at www.theartleague.org

To see all the pictures in the show click on Gallery/Art League Gallery Solo Show above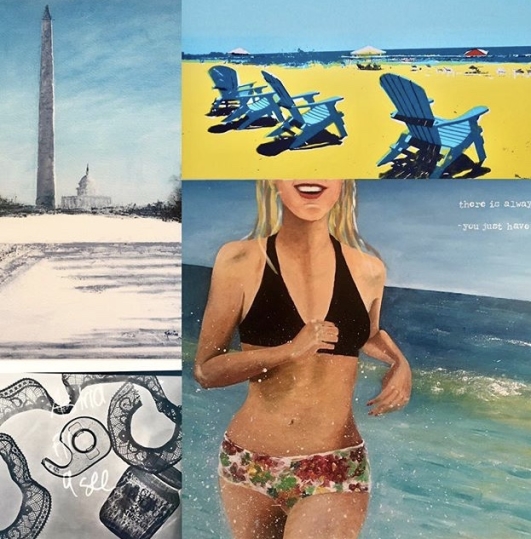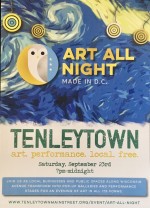 On Saturday September 23, my daughter Astrid and I exhibited together at Art All Night in Tenelytown :)!! Astrid showed a photography from her Art Class and I showed a Silk Screen Print, a Giclee Print and an Oil Painting. We were featured at Astrid's amazing Orthodontist Byrdsmiles. It was a great evening with many visitors, tasty beer and soft pringles accompanied by delicious live jazz music!

Thanks for having us Byrdsmiles!


Summer is just around the corner!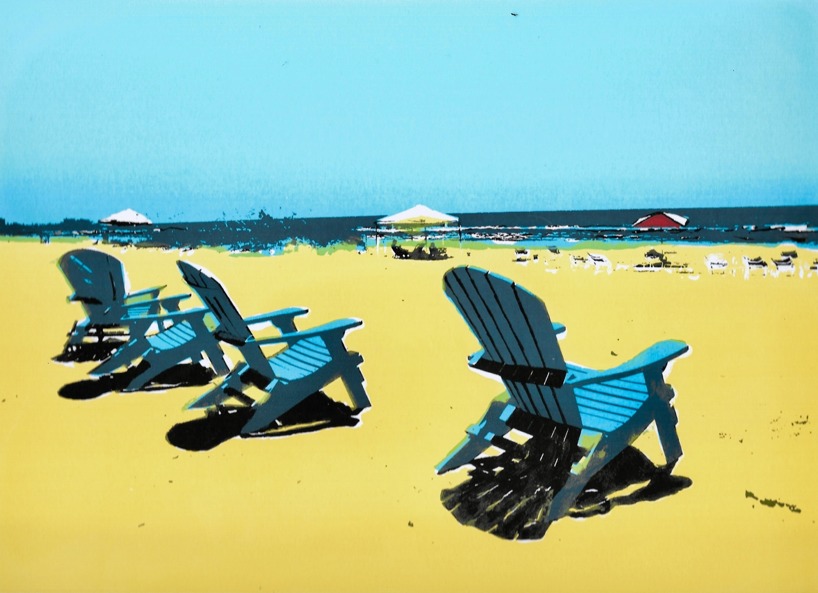 This new Silk Screen Print "At the Beach" brings back memories from our family trip to Florida last summer. I used one of my photos from Lido Key Beach when creating this.

From Memorial Day to Labor Day you can experience and acquire this print and some of my other originals at Soapstone Market, 4465 Connecticut Ave. We are 10 members of the Van Ness Art Collective who will have a joint exhibition at this new and vibrant neighborhood Market. More information shortly!!
(www.soapstonemarket.com)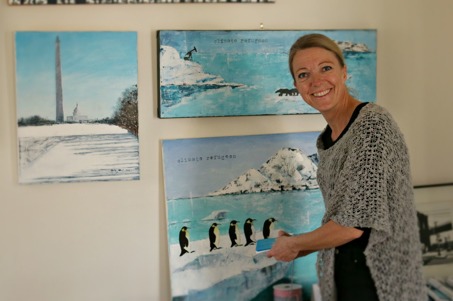 Holiday Bazaar in our house
On December 3 2016, 11 vendors showed and sold their art works in our house. What a great day :)!! At least 200 guests from near and far found their way to us. So many happy meetings and interesting discussion as well as sales took place.

Thanks a million to all vendors and visitors!!

Already looking forward to next year.

Please look under Earlier Exhibitions & Events to see more pictures.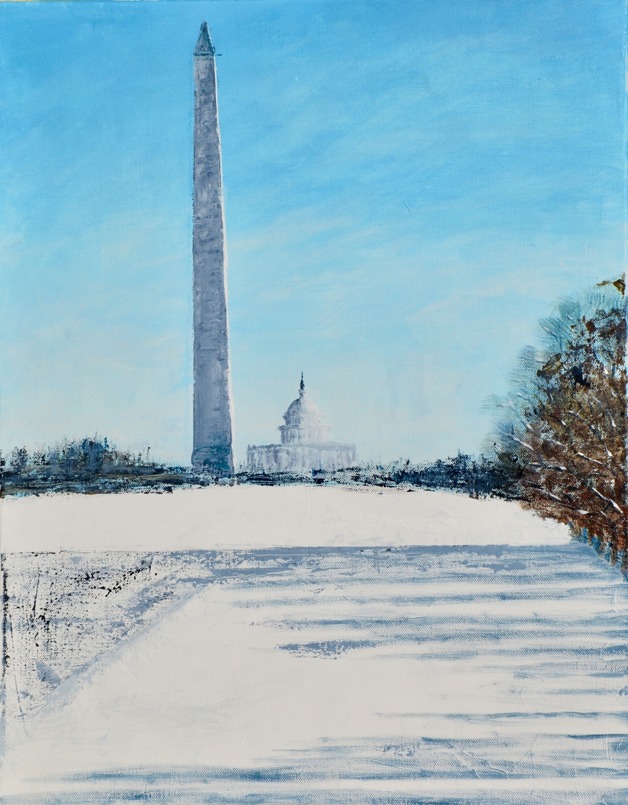 A stroll along The Mall on a beautiful day last winter resulted in this picture.

The original is in Acrylic on Canvas and is sold.

I still have a few Giclee Prints (Epson Fine Art - Textured 100% Cotton) for sale for $75 . The print meassure 16x20 inches. Please find me under Contacts and let me know if you are interested!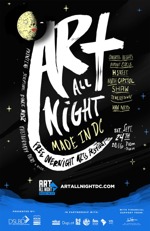 Saturday September 24, 2016
Welcome to a family friendly evening at Van Ness
(Connecticut Ave between Van Ness St NW and
Albemarle St NW). Come to meet and see me and 12 other local
artists' work displayed in UDC's Student Center, listen
to music, eat, drink, take part in children's
activites and enjoy a special evening in our great neighborhood :)

Very welcome!!!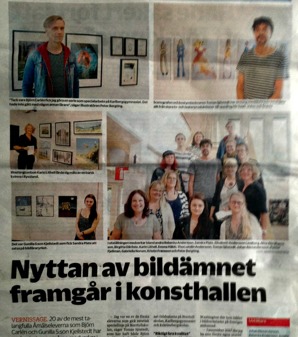 July - August 2016
This summer everyone who visited my home town Åmål in Dalsland, Sweden would have been reassured that Art as a subject in school can shape the rest of your life - in all different ways. Björn Carlén and Gunilla Kjellstedt, two very important Visual Art's teachers in Åmål, decided to invite old students from their years as teachers. 20 former students, including me, in the age range of 60+ to 20- were very happy to show how Art as a school subject has played an important role in our lives. It was a great success with many happy visitors and exhibitors. Hopefully it will also inspire today's students to belive in their love for Art and make future choices that enables them to work with and enjoy Art in any form.

Selected earlier exhibitions

2001 "The teacher and the pupil" together with Lisa Michailova.
Exhibited both in S:t Petersburg and Sweden

2005 "Flying Circus" Solo Exhibition in Tallinn, Estonia

2007-2009 Solo Exhibition and group exhibitions at various Cafés in Stockholm

2010 Solo Exhibition at Sunds' Mansion, Uddevalla, Sweden

2011 Solo Exhibition at Enskede Krog, Stockholm, Sweden

2012 Selected by a jury to participate in the biannual Spring
Exhibition at Annaborg's Kunsthus, Hillerød, Denmark

2013 Solo Exhibition at Kustnära Bed & Breakfast, Heestrand, Sweden

2014 Selected by a jury to participate in Hvidovre Censurerede Udstilling 2014